We are going back to Vietnam! After stopping in Hanoi and Halong Bay for a few days on our 2015 world tour, we now had a little more time to cross the country from north to south and get to know each other. With the tour operator Gebeco we spent 10 days in the beautiful country and experienced and saw a lot 🙂

Our trip "Typical Vietnam" with Gebeco
On our 10-day trip to Vietnam, we got to know all sides of the country: from Hanoi and the majestic beauty of Halong Bay, we took an exciting night train ride to the cultural center to Hue and Hoi An and on to the vibrant city of Saigon. Our journey was very varied and full of contrasts. More information about our trip can be found on the Gebeco website www.gebeco.de
About the tour operator Gebeco
With an annual turnover of around 60,000 guests and a turnover of 119 million euros, Gebeco (Society for International Encounter and Cooperation) is one of the leading organisers of study and adventure trips in the German-speaking region. The portfolio includes worldwide adventure trips, Dr. Tigges study trips, private trips, active trips, adventure cruises, adventure trips with goXplore and much more. Authentic encounters with foreign people and cultures are the focus. Gebeco is committed to sustainable tourism and has been awarded the "CSR-Tourism-certified" sustainability seal since 2011.
On his travels, Gebeco makes it possible to meet the local people, their culture and the host country. During the journeys, guests repeatedly get into an exchange with the locals on site and thus get unforgettable and authentic insights into everyday life. The slogan "experience countries" is therefore no accident.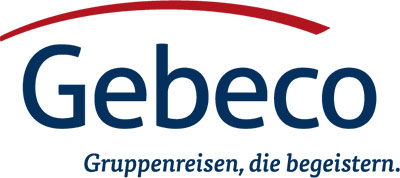 Our route through Vietnam
The program of our 10-day trip was as follows:
Day 1: Flight to Vietnam
Day 2: Arrival in Vietnam, City Walk Hanoi, Visit to the Temple of Literature
Day 3: Visit Halong Bay and night train ride from Hanoi to Hue
Day 4: Visit to the Imperial Citadel in Hue, optional excursion to the Emperor Minh Mang Tomb
Day 5: Crossing the Cloud Pass, City Walk Hoi An
Day 6: Leisure in Hoi An or optional excursion to the temple city of My Son
Day 7: Flight from Hoi An to Saigon, city walk in Saigon, optional culinary Vespa tour in the evening
Day 8: Leisure in Saigon or optional excursion to the Mekong Delta
Day 9: Visit to the Cu Chi Tunnel, journey home
Day 10: Arrival in Germany
What services are included?
The following services and excursions are already included in the tour price of the "Typical Vietnam" of Gebeco:
• Train to the flight
• Economy Class flights with Vietnam Airlines from Frankfurt to Hanoi/from Saigon
• Domestic flights with Vietnam Airlines in economy class
• Air traffic tax, airport and air safety charges and exit tax
• Round trip/excursions in a coach with air conditioning
• Boat trips according to the program
• Airport transfers in Vietnam on the day of arrival and departure
• 6 hotel nights (bath or shower/WC)
• 1 night on the train in a couchette (2nd class/4-bed compartment)
• 7x breakfast, 1x lunch
• German speaking qualified Gebeco tour guide
• City walks in Hanoi, Hoi An and Saigon
• Visit to the Imperial City in Hue
• Visit to the tunnels of Cu Chi
• All entrance fees
• 1 litre of mineral water per day during excursions
• 1 Marco Polo travel guide "Vietnam", which was sent to us by post before the trip
Vietnam's name
– Vietnam is a coastal state in Southeast Asia and borders the countries of China, Laos and Cambodia
– Vietnam is only slightly smaller than Germany in terms of area, but has a larger population with around 95 million inhabitants.
– The capital is Hanoi, the largest city in the country with 7 million inhabitants is Ho Chi Minh City (Saigon)
– Other major cities include Da Nang, Hai Phong, Nha Trang, Hue and Vinh
– Until 1976, the country was divided along the 17th parallel – into socialist North Vietnam and South Vietnam, supported by the Western powers
– The north-south extent of the country is about 1,650 kilometers
– The east-west extent varies from 600 kilometers in the north to the narrowest places in Central Vietnam (50 kilometers width)
– 40 of the Vietnamese are called Nguyen with last name
– The flight time from Germany is about 12 hours
– The most important means of transport is the moped. The population of 95 million is about 45 million mopeds and only 2 million cars
– Phong Nha Ke Bang National Park is home to the largest cave in the world ("Son Doong").
– Vietnam's World Heritage Site currently includes eight UNESCO World Heritage Sites
Our flight with Vietnam Airlines (Boeing 787 Dreamliner)
Our flight with Vietnam Airlines departed Frankfurt Airport at 1.55 pm. In order to be on site on time, we left home about 3 hours in advance and wanted – as always – to take the Airliner bus from Darmstadt Central Station to Frankfurt Airport. Unfortunately, however, we quickly found that there is no bus running because the bus company is on strike. What a crap! With another passenger, who was also waiting for the bus, we shared a taxi to the airport – luckily it wasn't that expensive.
When we arrived at the check-in counter, we were greeted by a member of staff and surprised with an upgrade to Premium Economy Class. We were very pleased about this 😊
An hour before departure, boarding for our flight began. At first glance, we would say that the flight was very well booked, but not fully booked. When boarding, we were also able to take a look at Business Class and Economy Class and would like to give you an impression of the 3 classes that can be found on board the Boing 787 from Vietnam Airlines.
Die Business Class
The Business Class is equipped with a 1-2-1 seating with so-called Reverse Herringbone seats. The 180-degree adjustable backrest turns the comfortable seat into a comfortable bed in no time, ensuring maximum comfort on board. A mattress is then laid on by the flight attendants before sleeping; The ceiling and pillows are available anyway. Each seat has a 15.4 inch screen, personal reading light and headphones, as well as extra large windows with automatic light control.
Die Premium Economy Class
On our flight from Frankfurt to Hanoi we were able to test the Premium Economy Class in the Dreamliner. On board there are a total of 35 seats, which are distributed over 5 rows in a 2-3-2 seating. We really liked the legroom and the full angle of inclination of the seat, so we could sleep comfortably. The 10.6 inch monitors are not installed in the front seat, but in the center console. Unfortunately, you can't watch a movie at take-off and landing, because the monitor has to be folded in these moments. The entertainment program Lotustar was ok so far, but we found the selection of new German movies somewhat limited.
On our flight there was a lunch at the beginning and just before landing a breakfast. Here you could choose from two different dishes. Those who were hungry in between could get sandwiches or an instant noodle soup in the kitchen. For each guest in Premium Economy Class, there was a small amenity kit that included flaps, socks, a sleep mask, earplugs and a toothbrush set.
Die Economy Class
On the return flight from Saigon to Frankfurt we had tickets for Economy Class. The seats are laid out here in a 3-3-3 seating. We had a seat in the middle and at the aisle, because unfortunately there were no more window seats available. We were all the more astonished when the window seat next to us remained completely free. But all the better, then we had a series for us 😊
The flight was a night flight, so after waiting for dinner we could actually sleep very well. In between, we watched a film in the entertainment program that is no different from the premium economy. The monitor is also the same size at 10.6 inches. A blanket, pillow, headphones and a slimmed-down amenity kit compared to the Premium Economy are also distributed here, so there is no shortage of amenities.
A SIM card for Vietnam
In order to always be online on our journey through Vietnam, we wanted to buy a SIM card for Vietnam in advance from Amazon, as we always do in the USA. There are also some offers forthis . But then we read in a forum that you can also buy a SIM card relatively easily directly at the airport in Hanoi – and even at a cheaper price with more data 🙂
Directly at the exit of the airport you will find on the left a "Tourist Information" where you can exchange money or book various transfers, hotels and tours. Here you can also get the SIM cards for Vietnam from Mobifone and Viettel. Based on several testimonials, we decided on a SIM card and the "Combo 4" from Viettel. Here you get 9 GB of data volume provided, but without being able to make a phone call. And the price was actually much cheaper than the online deals on eBay or Amazon, at 11 USD per card! The staff at the counter also have the right tool to insert the SIM card into the mobile phone and also take over the setup of the settings.
We always had a great reception with Viettel throughout our trip! Even in the middle of Halong Bay or the Mekong Delta, there was a full 4G reception.
All travelogues from Vietnam
During our 10-day trip with Gebeco through Vietnam we got to know many different sides of the country. Starting with the pulsating capital Hanoi and the millions of scooters on the streets, the majestic beauty of Halong Bay, an exciting night train ride to the cultural centre of Hue, further to the old town of Hoi An, which is a UNESCO World Heritage Site, and on to the megacity of Saigon in the south of the country. Our trip was very varied and full of contrasts and here you can find an overview of all travel reports:

» Day 1:
Our trip "Typical Vietnam!" with Gebeco (Vietnam)
» Day 2:
Hanoi – Tourist Attractions, Things to Do & Photo spots (Vietnam)
» Day 3:
Halong Bay – A day trip from Hanoi (Vietnam)
» Day 3:
The Night Train from Hanoi to Hue (Vietnam)
» Day 4:
Hue – Citadel & Imperial Palace with the Forbidden City (Vietnam)
» Day 4:
Hue – Emperor's Tomb of Minh Mang & Thien Mu Pagoda (Vietnam)
» Day 5:
From Hue to Hoi An – The Cloud Pass & Da Nang (Vietnam)
» Day 5:
Hoi An – Tourist Attractions, Things to Do & Photo spots (Vietnam)
» Day 6:
My Son – The ruins of the ancient temple city at Hoi An (Vietnam)
» Day 7:
Saigon – Die Sehenswürdigkeiten von Ho Chi Minh Stadt
» Day 7:
Saigon – A culinary Vespa tour of the city (Vietnam)
» Day 8:
The Mekong Delta – A bike & boat tour (Vietnam)
» Day 9:
Cu Chi – The Tunnels of the Vietcong in the Vietnam War (Vietnam)