Today, unfortunately, Perth didn't show its best side – when we got up, the streets were wet and it was a bit sultry. So we quickly packed up our belongings, checked out at the hotel, quickly got into our car and drove north to Lancelin 🙂

Our car rental for Western Australia
We picked up the rental car for our tour along the west coast of Australia the day before. For this purpose, we took a bus from the city centre to the EUROPCAR car rental station at Perth Airport. As almost always, we have our rental car over billiger-mietwagen.de incl. "All-round carefree package". This means that all important insurances & services (full insurance and theft protection without excess, liability, glass/tyre protection, all kilometers free and can be cancelled free of charge) are already included in the rental price. We have always had very good experiences with this and can only recommend this.
Our route along the west coast of Australia
A nearly 1,700-kilometre stretch from Perth to Exmouth is in front of us… and then the whole thing back to Perth. Over 3,400 kilometers on the west coast of Australia. Before we started, we bought a few groceries for the next few days in a large supermarket in the Joondalup district, because we will probably rarely find a bigger and cheap supermarket on the way to Exmouth.
The sand dunes in Lancelin
After about 1.5 hours we reached our first stage destination: the small village of Lancelin. At the end of the main road of Lancelin are snow-white sand dunes,which are the tourist attraction of the place. The area is huge and can be driven by 4×4 cars or cross bikes or you can ride with sandboards (standing or sitting) down the hills. We walked up to the dunes (the sand is nicely soft and cool) and just enjoyed the great view.
The Holiday Pass for Western Australia
After this short detour we went 75 km further north to the Nambung National Park. Each national park in Western Australia costs AUD 12 per car entrance fee (approx. 8 euros) per day. In Perth we bought a so-called Holiday Pass for AUD 44 at the tourist information office, which allows admission to all national parks of Western Australia (there are 3 exceptions) for one month. There are 3 or 4 national parks on our agenda anyway and we wanted to keep it open to be able to visit a park maybe on two days.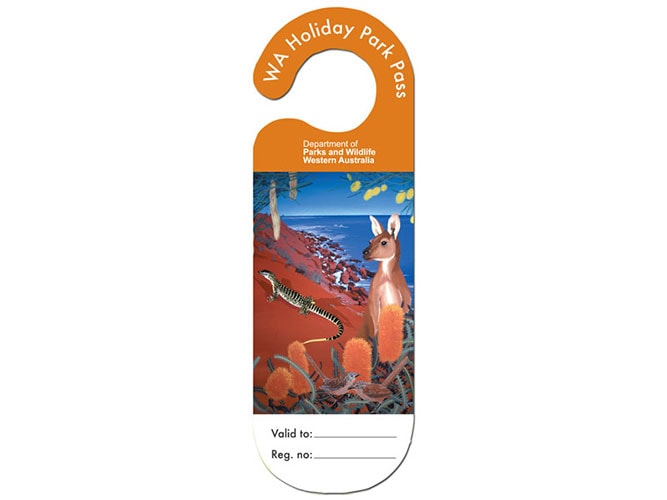 The Pinnacles Desert in Nambung Naionalpark
The main attraction of the Nambung National Park is the Pinnacles Desert, an area of small and large (up to 4 m) limestone columns. The 4 km long Pinnacles Drive offers a great deal of access to the area. There are stops for the cars everywhere, so you can get off to walk between the Pinnacles and photograph them from different angles. The varied circular route can be completed with a few stops in just over 1-2 hours. We even drove him twice 🙂
Some of the columns have a jagged tip, while others have rounded domes. The landscape has somehow an unreal flair – like a lunar landscape with small sculptures. It is also hard to imagine that these pinnacles originated from shells in tens of thousands of years and date back to a time when this landscape was still seabed. The stone columns appeared particularly beautiful in the light of the evening sun.
Our Hotel Jurien Bay
Since we wanted to arrive in the light in our accommodation, we made our way to Jurien Bay before sunset, which is again about 50 km further north. Here we spend the next night at The Heights Bed & Breakfast , a small guesthouse with just four rooms.
The reception by the hostess was friendly. The B&B has 4 rooms and a common room where breakfast can be taken. There is also a large fridge where toast, butter, yoghurt, fruit, milk and juice are available. In the cupboards is all kinds of dishes, coffee, tea as well as cornflakes/cereals/ muesli. There are also two armchairs, a TV and a large DVD shelf. Outside on the terrace there is a BBQ grill, which can also be used by the guests. The room itself is small, but clean and sufficient. There is no air conditioning, but a fan. A small TV and a refrigerator (which can get very noisy at night) are also available. The bathroom is ensuite. Shampoo, soap and hair dryer are provided. Unfortunately, it took some time for the water in the shower to warm up. Then suddenly it was really hot and you had trouble getting it warm. Because then it was freezing cold again. The Wlan works well. We find the price of 140 AUD (about 95 Euros) for the room insanely much and totally overpriced. Unfortunately, however, there were no cheaper alternatives in our time.
All travelogues from Western Australia
We visited Australia for the first time during
our world trip
in 2015. Here we were mainly on the east coast (Sydney, Brisbane, Airlie Beach and Cairns), in the south (Adelaide, Great Ocean Road and Melbourne) and in the interior of the country (Ayers Rock). We liked Australia so much back then that we definitely wanted to see much more here. And what we completely missed was the west coast. Here we put together a great self-drive route for almost 2 weeks to get to know some of the highlights of the state of Western Australia.

»
Perth – Tourist Attractions & Kangaroos on Heirisson Island (Australia)
»
Perth – The cute Quokkas on Rottnest Island (Australia)
»
The sand dunes in Lancelin & the Pinnacles Desert (Australia)
»
Hutt Lagoon & the Kalbarri National Park (Australia)
»
Danham – World Heritage Drive & the Shark Bay (Australia)
»
Monkey Mia – The wild Dolphins in the Shark Bay (Australia)
»
Coral Bay – Diving & Snorkeling at the Ningaloo Reef (Australia)
»
Exmouth – The Cape Range National Park (Australia)
»
Exmouth – Swimming with whale sharks & mantas (Australia)
»
Exmouth – Diving at the Muiron Islands on Ningaloo Reef (Australia)
»
Perth – The Koalas in the Yanchep National Park (Australia)